Food Marketing Expert, Customer Service Expert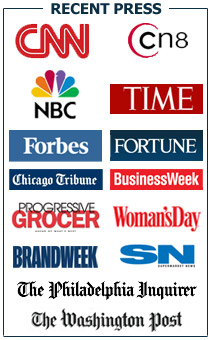 I consider myself a food marketing expert based on working in the food marketing vineyards for over thirty years, as author, consultant, researcher, consumer products brand manager, mentor, expert witness, but mostly as an observer and professor of food marketing.
My areas of expertise are food marketing strategy, consumer behavior, retailing, and customer service. I have authored or co-authored ten books on food marketing strategy, trends, customer service, and focus group research.
I am passionate about food marketing strategy and customer service. My approach to food marketing strategy is comparable to a chess game. The secret is to out-think your competitor.
I have developed ten rules of strategy, e.g., Rule 2: Know What's Under Your Umbrella, Rule 4: Know Your Playing Field, Rule 5: Know Who You Are Playing Against. These rules and others are invaluable if you want to avoid an "ad hoc" approach to developing a winning marketing strategy.
As for customer service, Rule 3: Get and Stay Close to the Customer, has been the impetus for my research and writings on customer service.
I have co-authored two books on customer service and have written three consumer guides to enable customers to get what they want (and deserve).
My web site provides an overview of some of the things that may be of interest to you and your organization. If I can assist you in any of the areas noted here or any related aspects of food marketing please call or e-mail me.